All aboard for the Earth@Home Science Road Trip!
---
The Paleontological Research Institution (PRI) presents the Earth@Home Science Road Trip! The Science Road Trip is an Earth science-based virtual tour of the United States using resources from Earth@Home. On the Science Road Trip we are exploring each region of the US, to create a geological road map of the place where you live.
---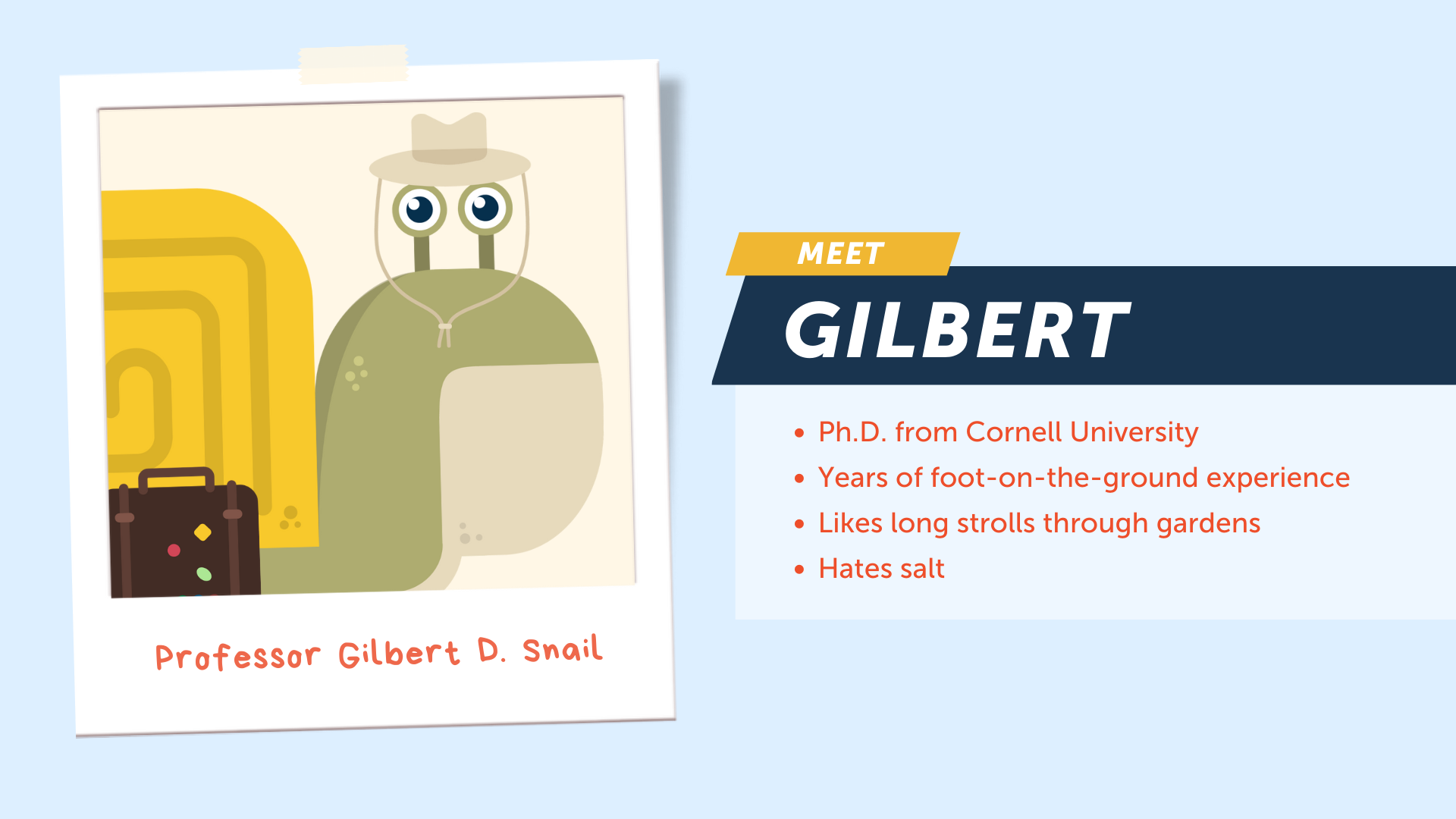 ---
---
With a degree from Cornell University, and years of foot-on-the-ground experience, our trusted field scientist, Professor Gilbert D. Snail, will guide us state-by-state on the Science Road Trip. Professor Gilbert D. Snail will be your guide to the Earth science for the state where you live using free resources available on Earth@Home.
---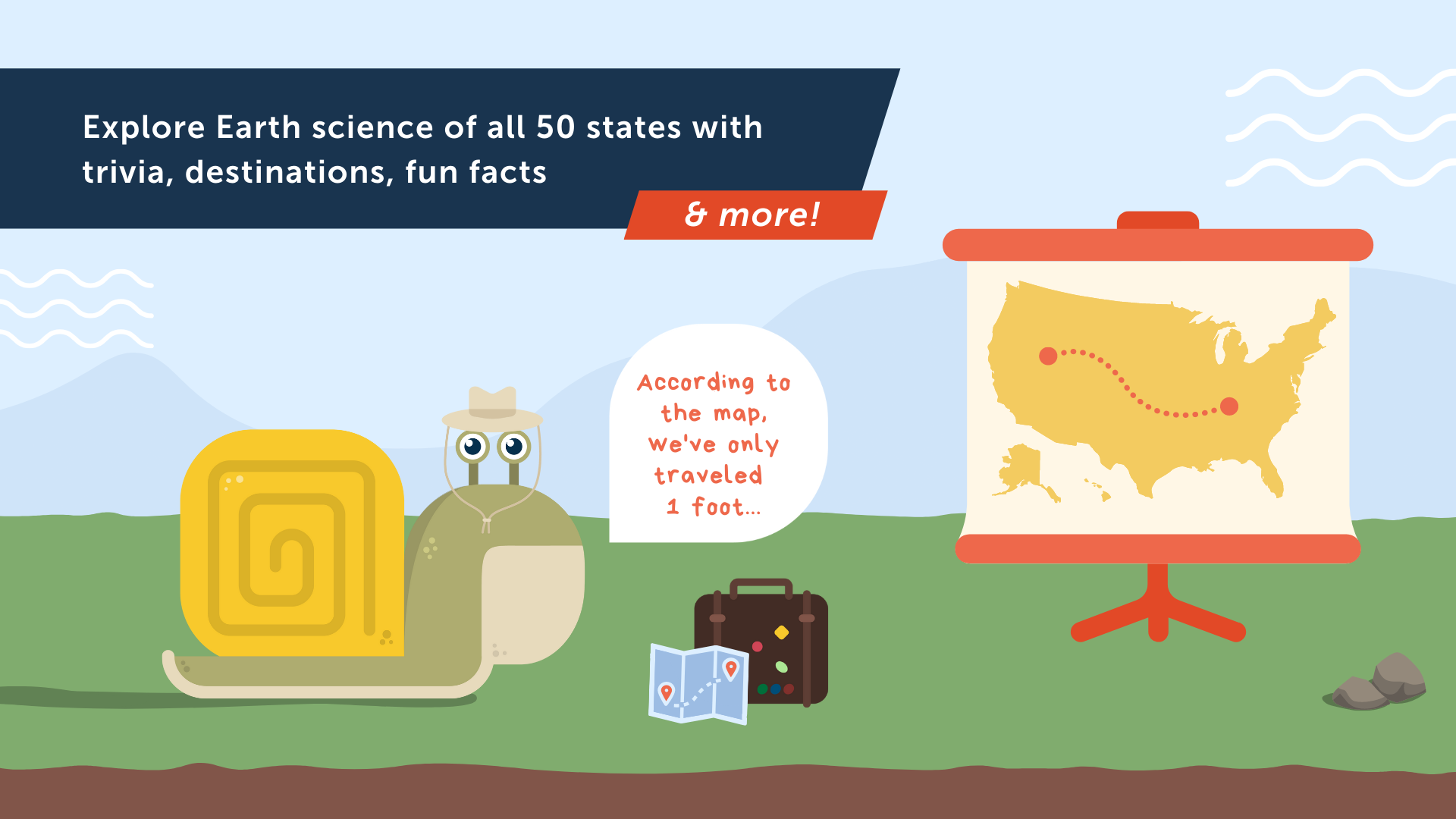 ---
Cool destinations, trivia, & more!
---
Each week Gilbert will share his discoveries in each state he travels to on social media, including must-see destinations for science road trippers, earth science trivia for each state, and more! Stay tuned each week to see if Gilbert visits your home state!
---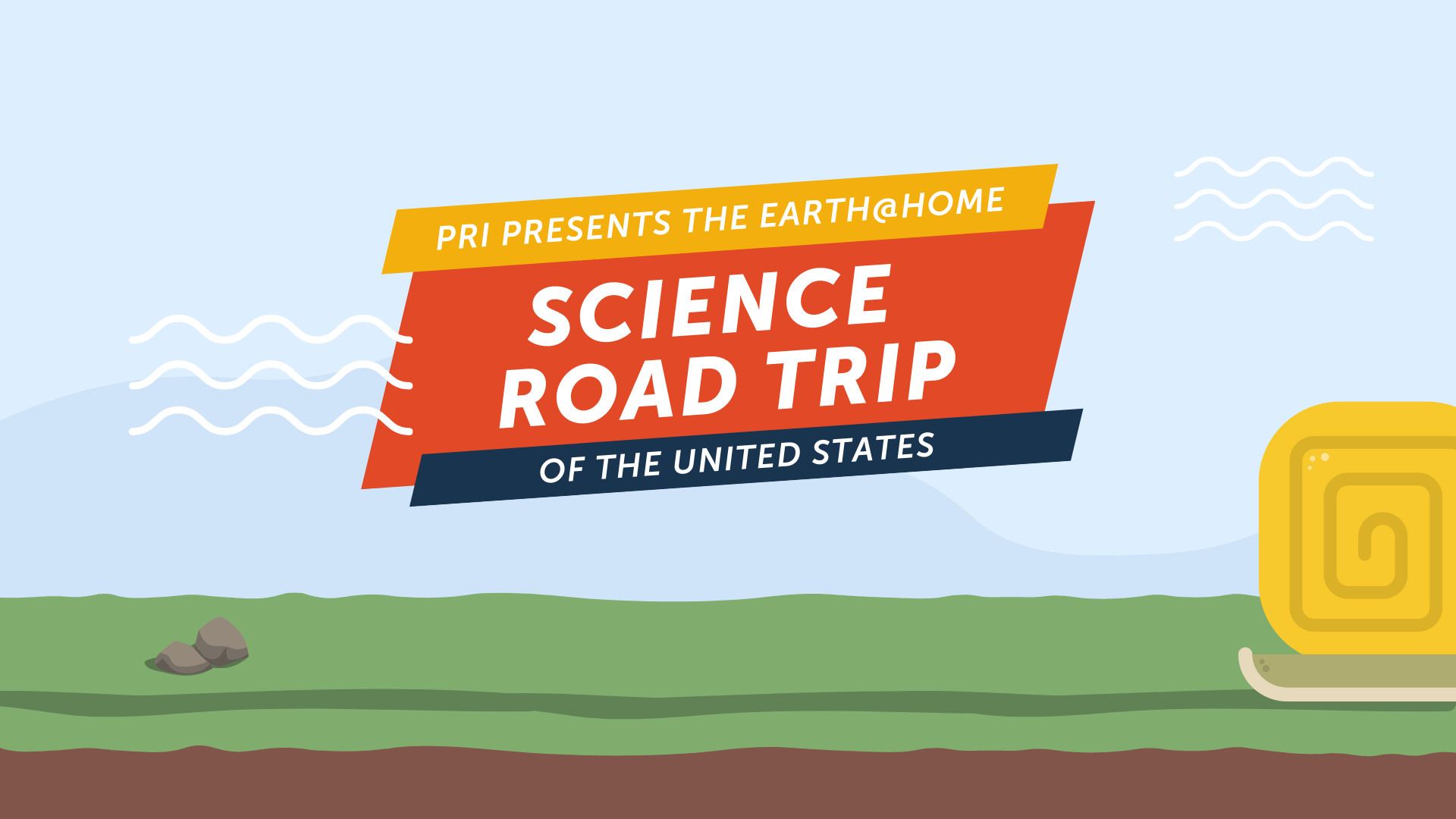 ---
Ready to hit the road? Follow along on social media!
---
Follow along on social media each week to see where Gilbert visits! Updates will also be posted below each week. Ready, set, road trip!
---
---
Science Road Trip Photo Submissions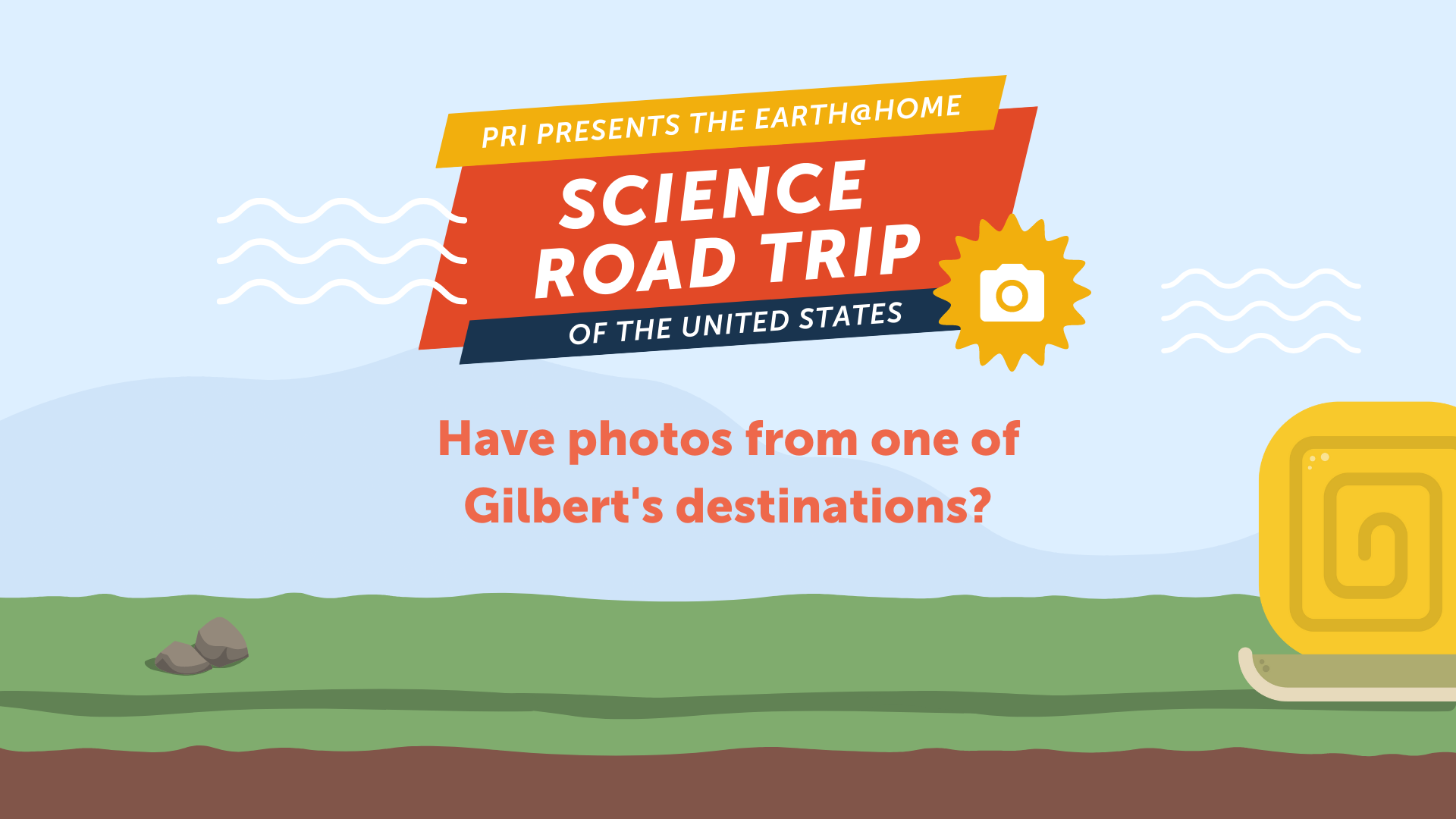 Do you have photos from one of Gilbert's destinations?
---
---
Gilbert D. Snail's TV debut!
---
Watch Gilbert's live TV debut on the Weather Channel morning show with Stephanie Abrams & Jordan Steele!
---