Geologic Map of Oklahoma
---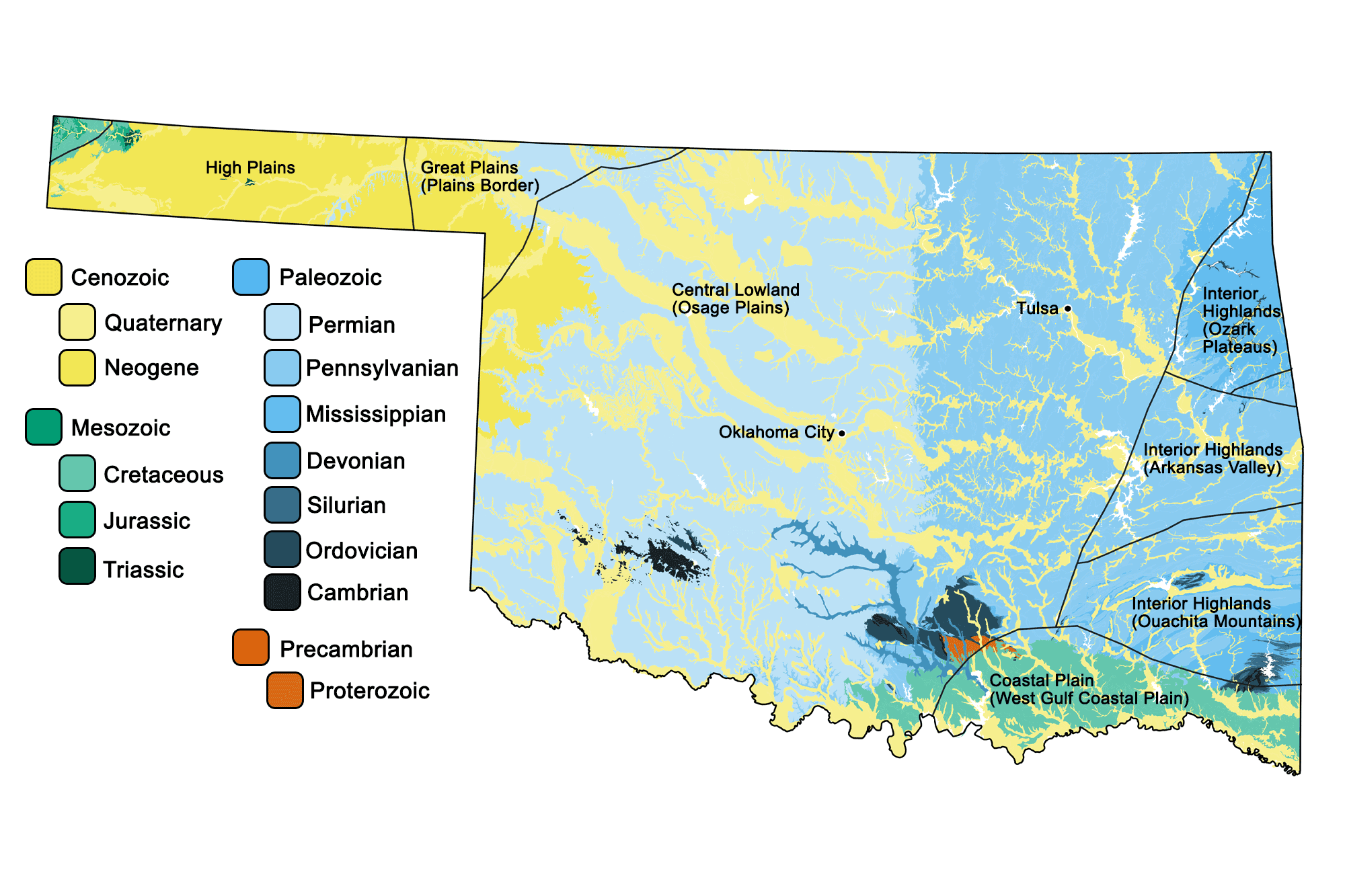 Oklahoma State Fossil: Saurophaganax maximus
The state fossil of Oklahoma is the Jurassic theropod dinosaur Saurophaganax maximus.
---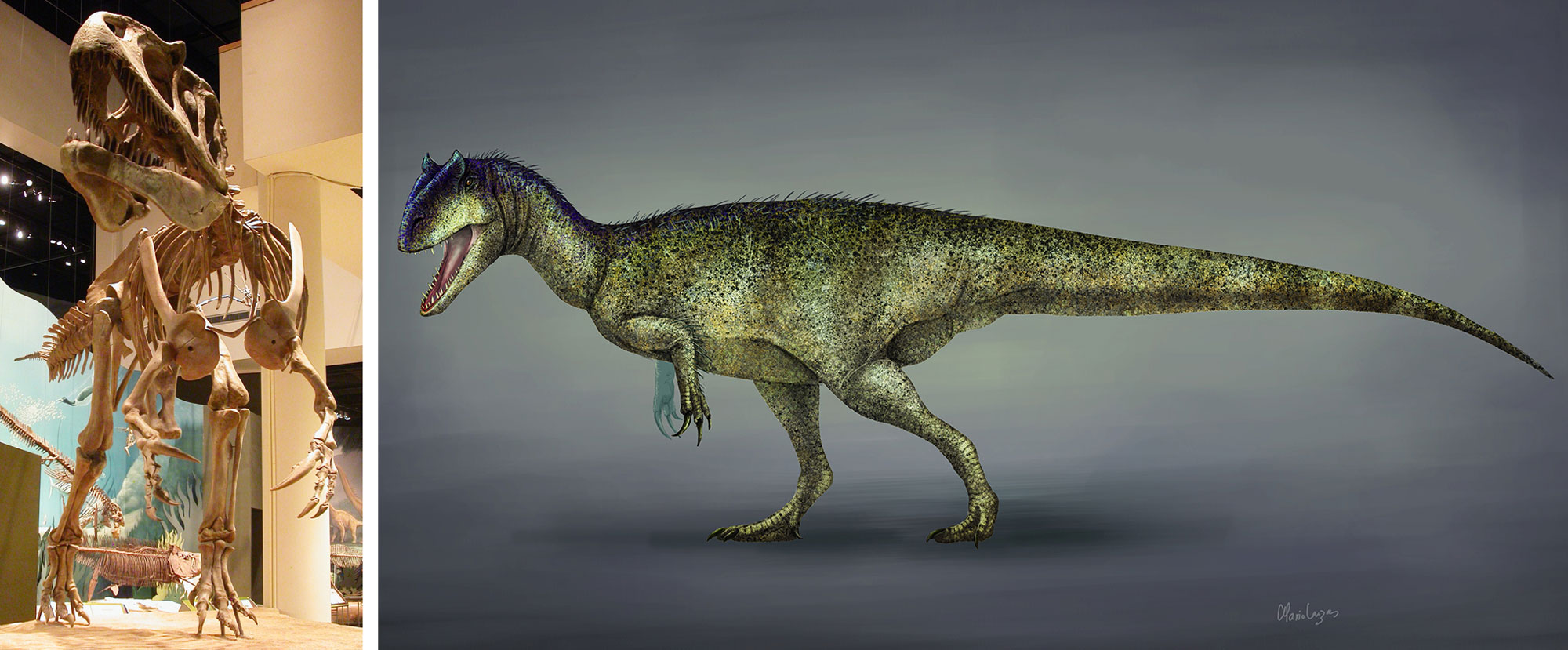 Oklahoma State Rock: Barite
Also known as "desert rose," these flower-like rock formations may be composed of large crystals of gypsum, selenite, or other evaporite minerals. Oklahoma's barite crystallized 250 million years ago during the Permian.
---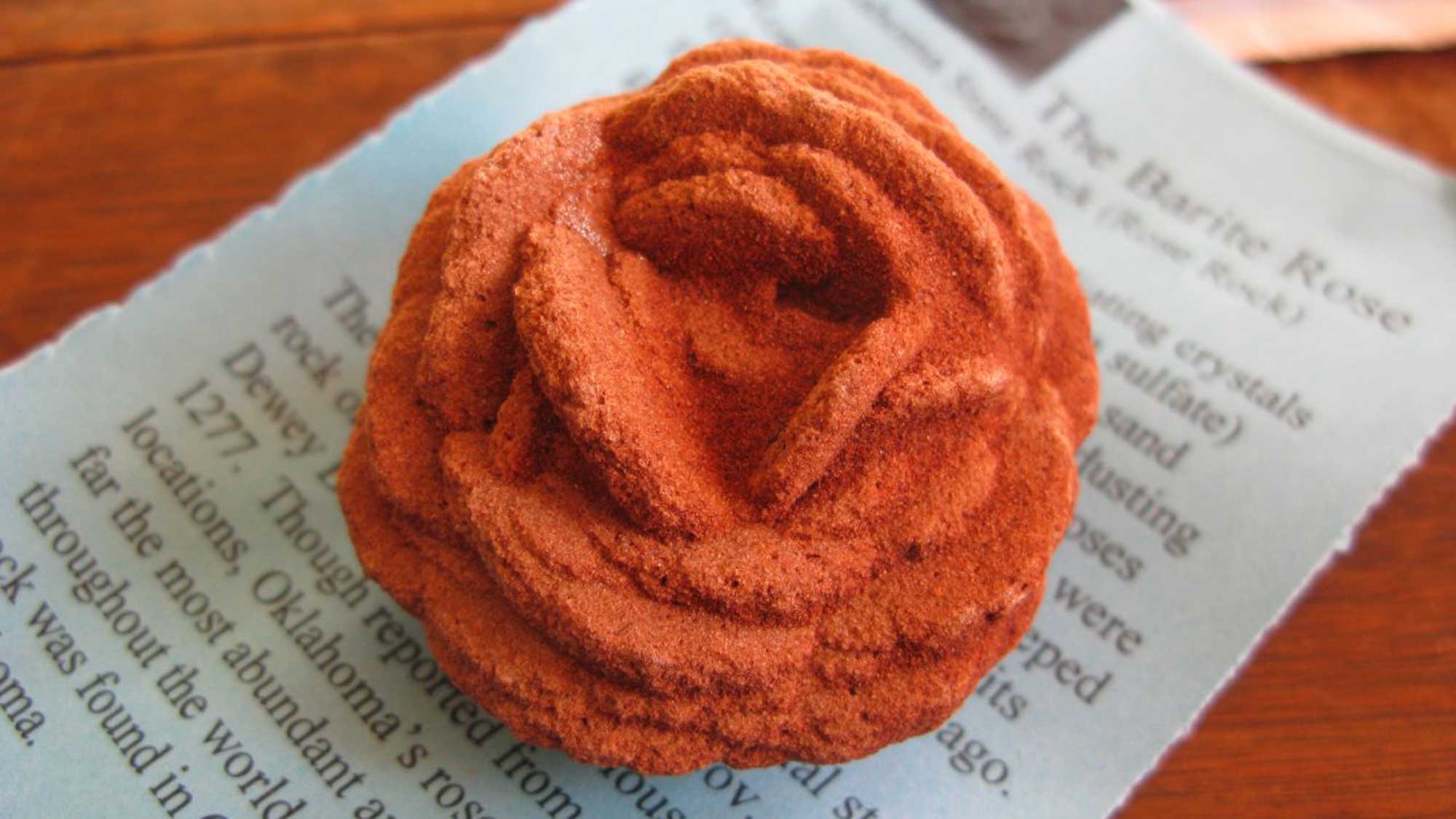 Oklahoma State Mineral (Crystal): Selenite
Oklahoma does not have a state mineral, but its official state crystal is selenite, a variety of gypsum.
---
Oklahoma State Gem: None
Oklahoma does not have an official state gem. What do you think it should be? Answer in the comments!
Oklahoma's Highest and Lowest Elevations
---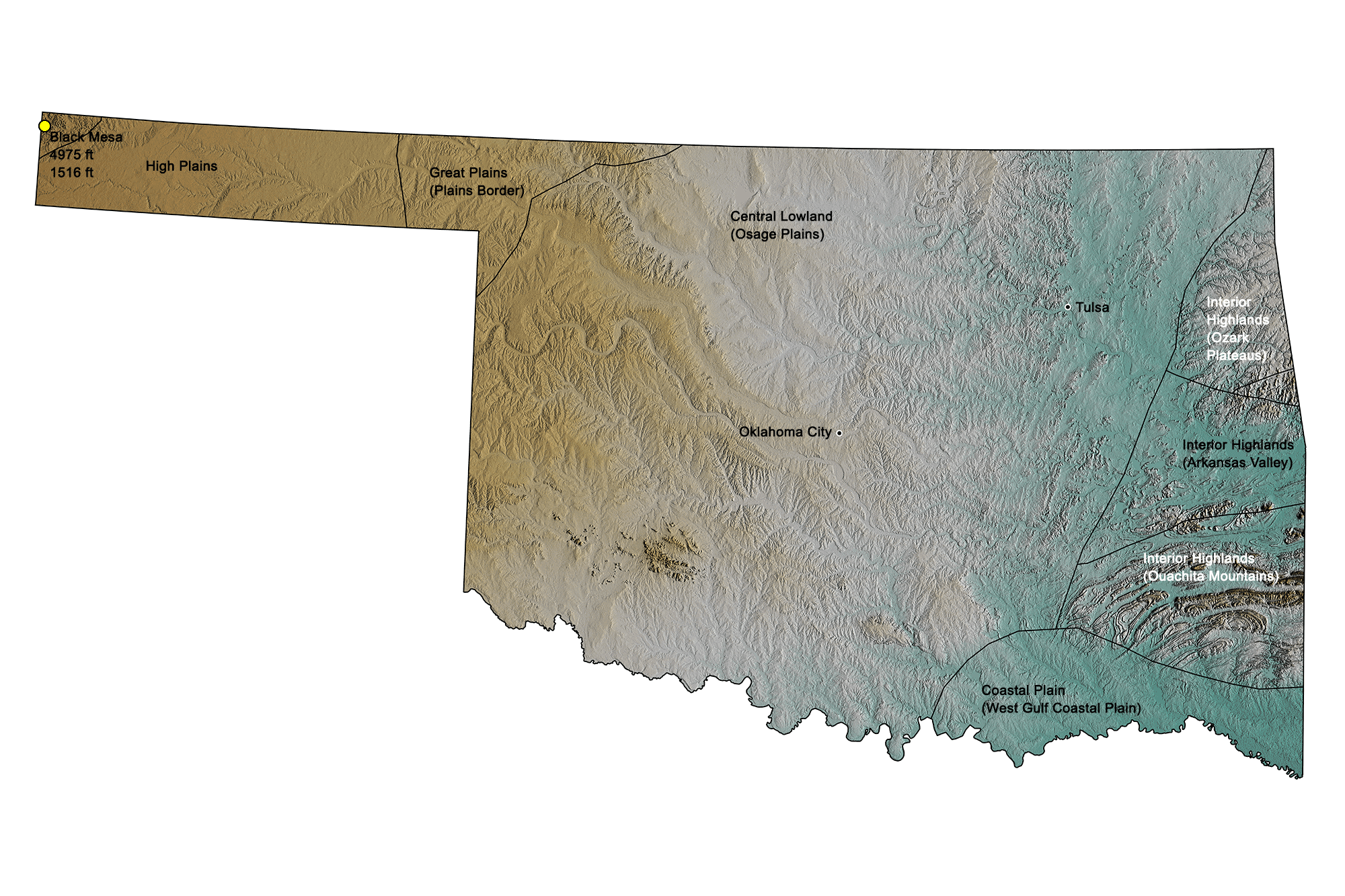 Topographic map of Oklahoma; greens indicate lower elevation, browns higher elevation. Topographic data derived from the Shuttle Radar Topography Mission (SRTM GL3) Global 90m (SRTM_GL3) (Farr, T. G., and M. Kobrick, 2000, Shuttle Radar Topography Mission produces a wealth of data. Eos Trans. AGU, 81:583-583.). Image created by Jonathan R. Hendricks for the Earth@Home project.
---
Highest Elevation: Black Mesa
Oklahoma's highest point is Black Mesa, at 1516 meters (4975 feet) in elevation. It is located in the westernmost part of the Oklahoma panhandle, less than a mile east of the New Mexico border. Over 18 tons of dinosaur bones have been recovered from the Black Mesa.
---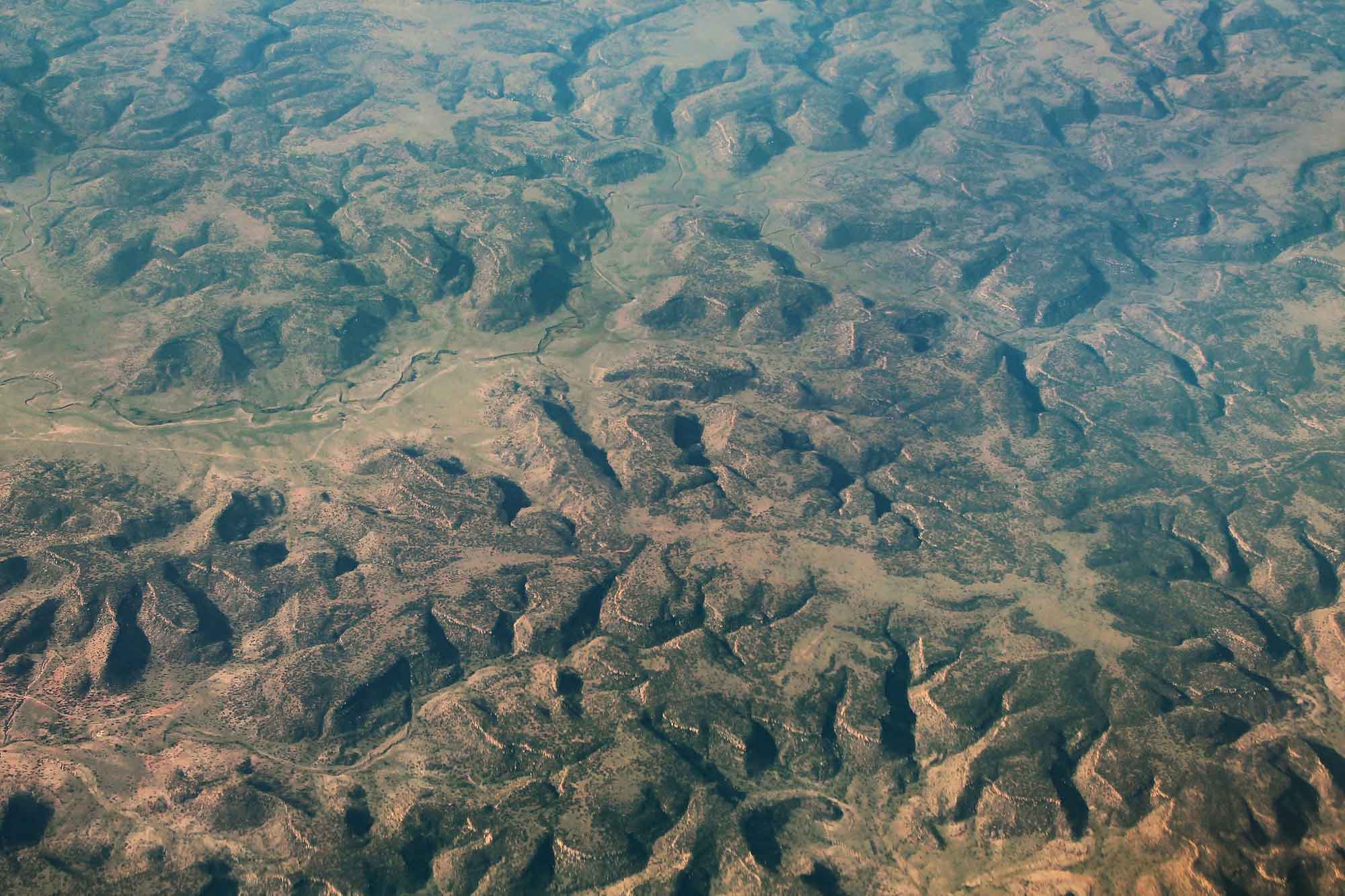 ---
Lowest Elevation: Little River
The lowest point in Oklahoma lies at 88 meters (289 feet) above sea level and is located on the Little River at the Arkansas border.
Places to Visit
---
Sam Nobel Museum
Norman, Oklahoma.
---