Geologic Map of West Virginia
---
Geologic map of West Virginia showing maximum ages of mappable units. Image by Jonathan R. Hendricks for the Earth@Home project developed using QGIS and USGS data (public domain) from Fenneman and Johnson (1946) and Horton et al. (2017).
---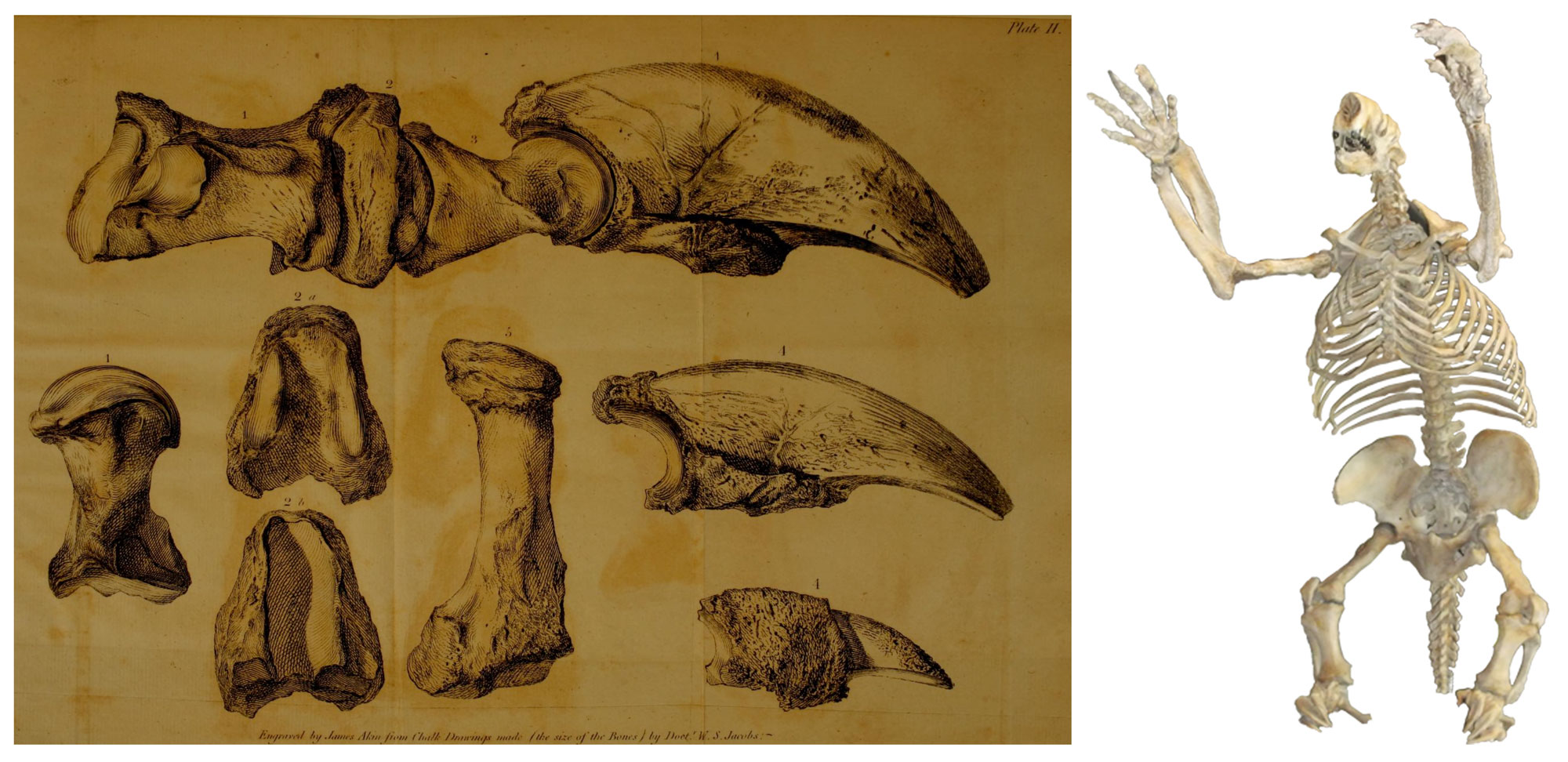 ---
---
West Virginia State Rock: Bituminous coal
West Virginia is the nation's second largest producer of coal, specifically bituminous coal, a medium-grade form. The state adopted bituminous coal as its official rock in 2009 thanks to the fossil fuel's central role in the state's industrial economy.
Interactive 3D model of a sample of bituminous coal from Indonesia. Model by Nate Siddle (Sketchfab).
West Virginia State Mineral: None
West Virginia does not have a state mineral. What do you think it should be? Answer in the comments.
West Virginia State Gem: Lithostrotionella (chalcedony)
Lithostrotionella is not a true gemstone, but rather a silicified fossil of Mississippian coral that has been preserved as chalcedony. It can be found in Greenbrier and Pocahontas counties, and is prized for its use in jewelry.
---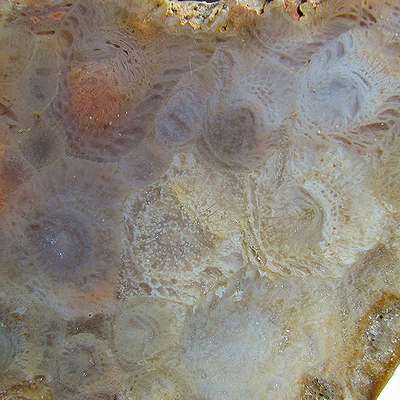 Polished slice of the rugose coral Lithostrotionella, the state gem of West Virginia. Image by "Astynax" (Wikimedia Commons; public domain).
West Virginia's Highest and Lowest Elevations
Highest Elevation: Spruce Knob
In the Appalachians, the highest point on a ridge is often called a "knob" or "dome." Spruce Knob—the summit of Spruce Mountain, the highest peak in the Allegheny Mountains—is West Virginia's highest point at 1482 meters (4863 feet) above sea level.

---
Lowest Elevation: Harpers Ferry
The lowest point in West Virginia is the Potomac River at Harpers Ferry in Jefferson County, with an elevation of 73 meters (240 feet).
---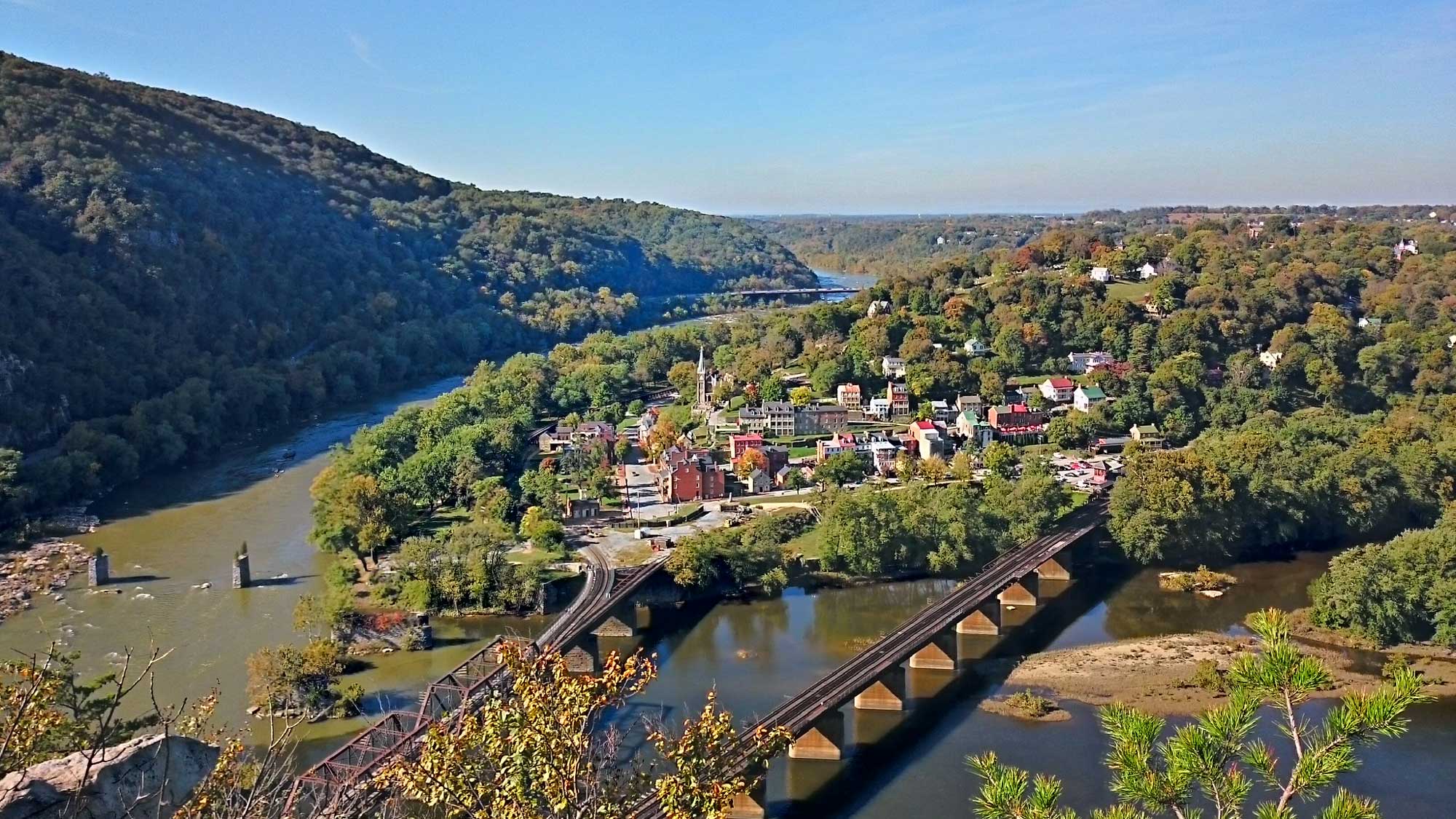 Places to Visit in West Virginia
---
West Virginia Geological and Economic Survey's Museum of Geology and Natural History
Morgantown, WV.
---
---
Beckley Exhibition Coal Mine
Beckley, WV.
---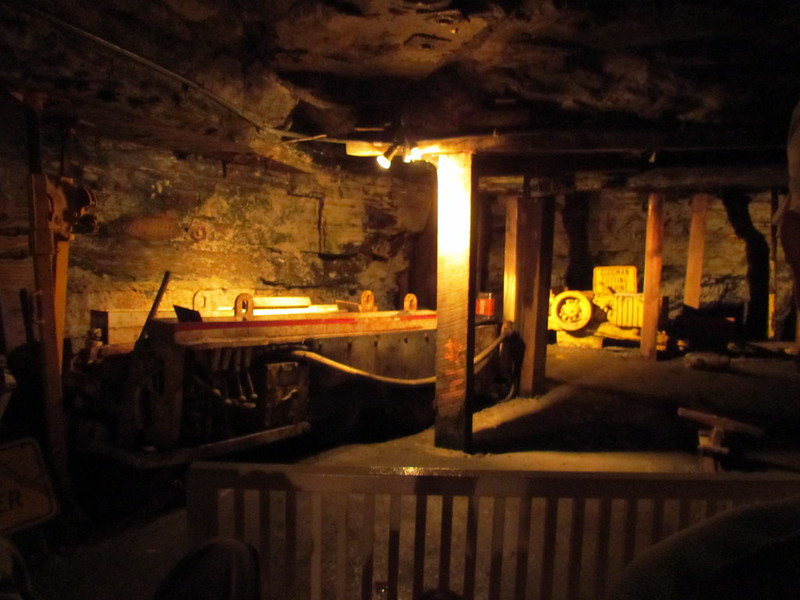 ---
Lost World Caverns
Lewisburg, WV.
---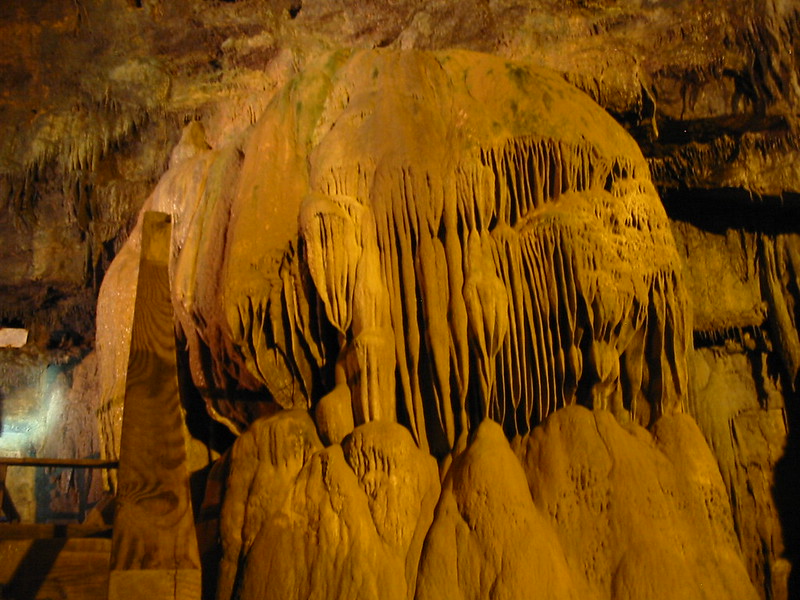 ---
Seneca Rocks
Monongahela National Forest, Pendleton County, WV.
---