Geologic Map of Nevada
---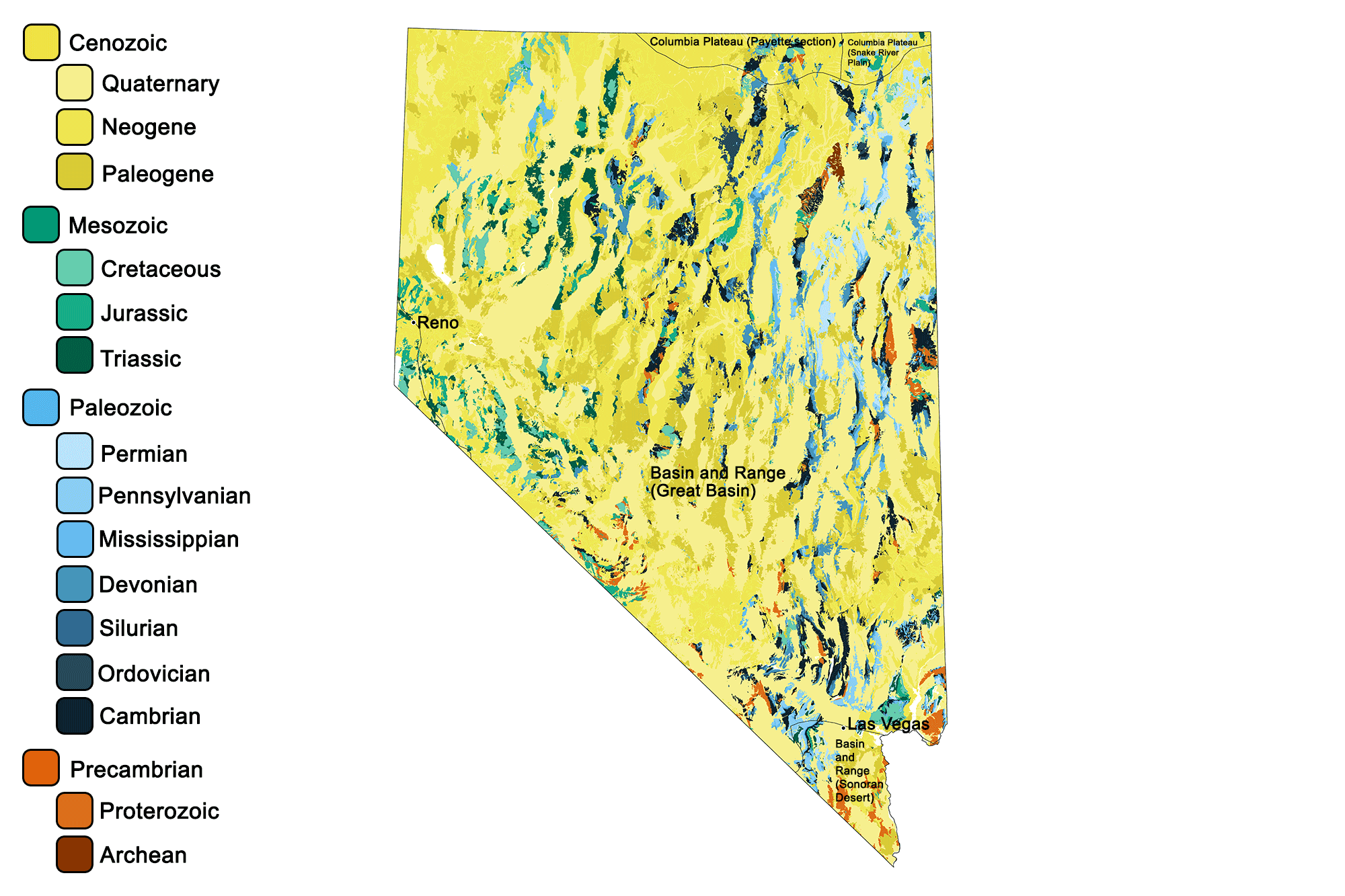 Nevada State Fossil: Shonisaurus popularis (Ichthyosaur)
The state fossil of Nevada is the Triassic ichthyosaur Shonisaurus popularis, which was a type of marine reptile (not a dinosaur).
---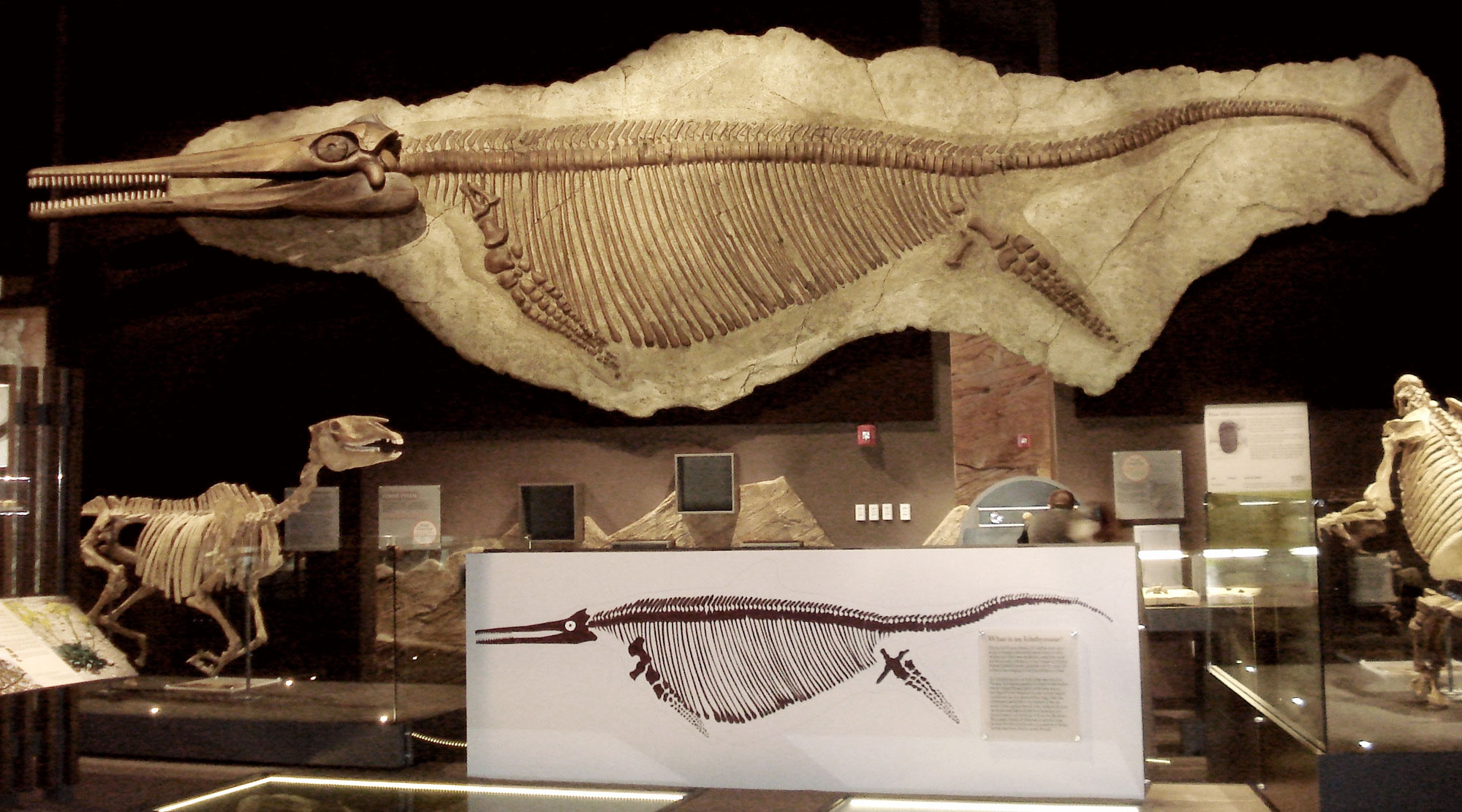 ---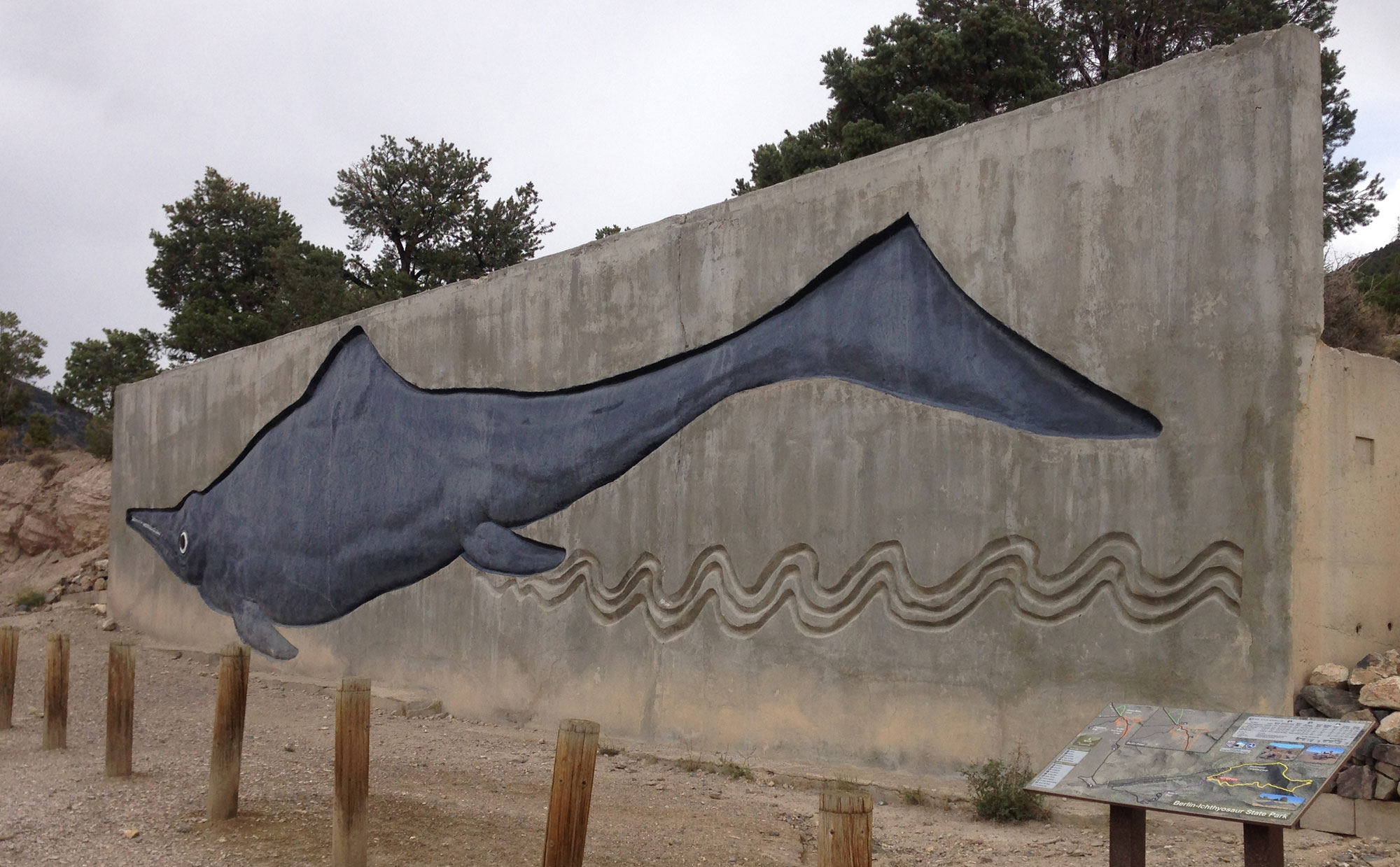 ---
Learn more about other fossils of the Basin and Range region.
Nevada State Rock: Sandstone
Sandstone is found throughout the entire state of Nevada and makes up some of its most spectacular scenery. The State Capitol Building is even built of sandstone.
---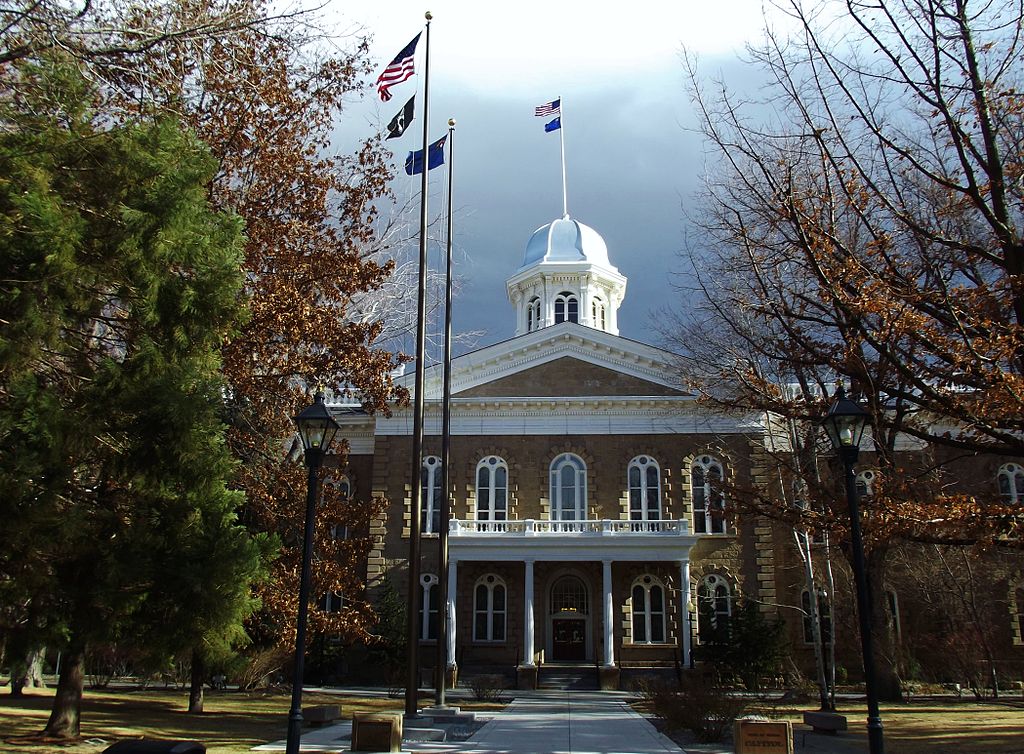 Nevada State Mineral: Silver
Nevada's nickname is the "Silver State," dating back to the silver rush of the mid-1800s. In some areas, silver had weathered out of desert rocks over millions of years, and could often be shoveled right off the ground. Within a few decades, the desert had been picked clean of these silver deposits.
Nevada State Gem: Black Fire Opal
These gems are found in layers of clay that formed when a volcanic eruption filled an ancient lake. Silica in the ashfall replaced the cells and cavities in buried wood, hardening over time into opal.
---
"Mining RARE Black Fire Opal!!! | Virgin Valley - Royal Peacock Opal Mine | Denio, Nevada" by That Camping Couple (YouTube).
Nevada's Highest and Lowest Elevations
---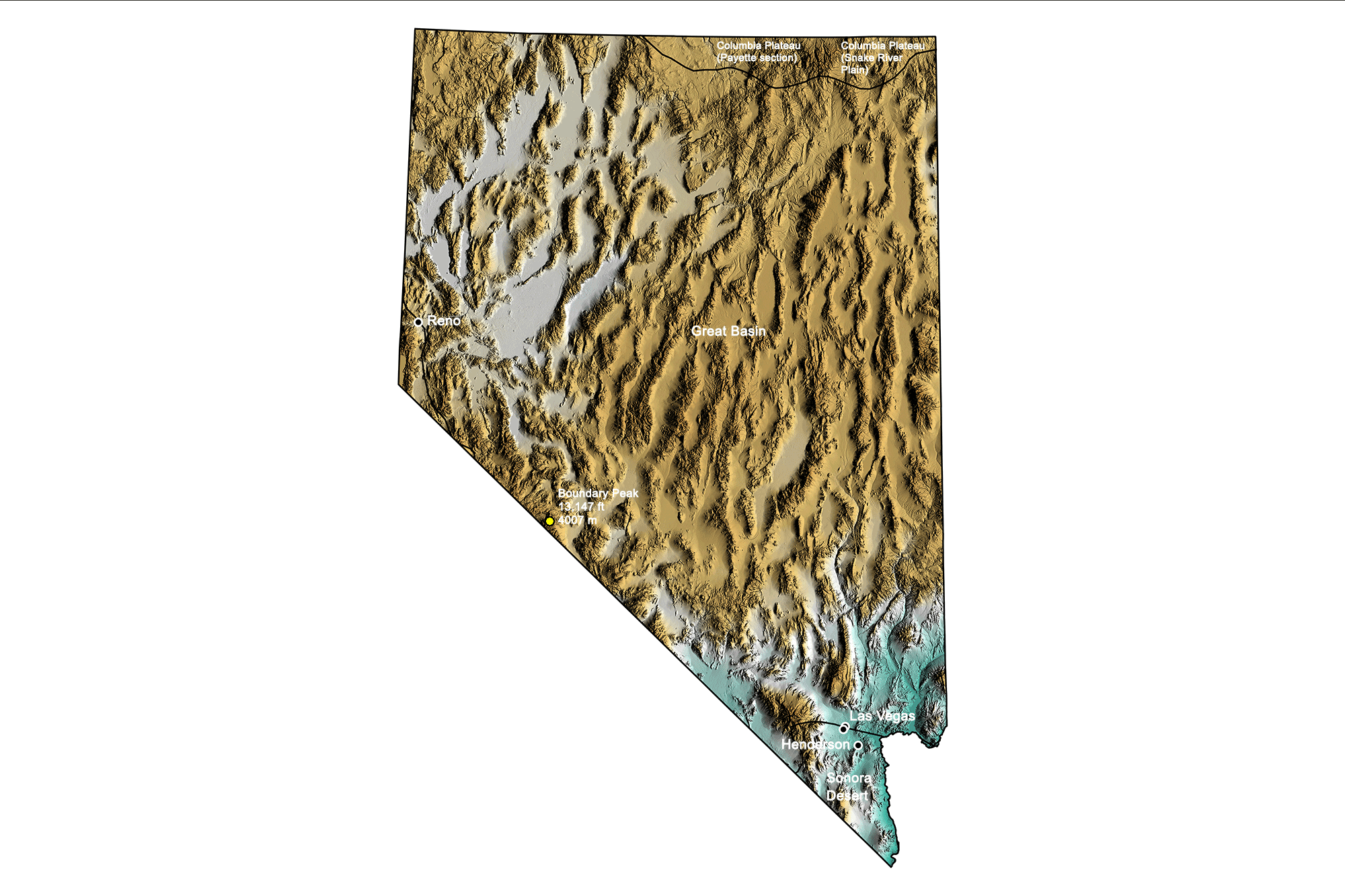 Topographic map of Nevada with physiographic regions and point of highest elevation identified. Topographic data are derived from the Shuttle Radar Topography Mission (SRTM GL3) Global 90m (SRTM_GL3) (Farr, T. G., and M. Kobrick, 2000, Shuttle Radar Topography Mission produces a wealth of data. Eos Trans. AGU, 81:583-583).
---
Highest Elevation: Boundary Peak
At 4007 meters (13,147 feet) above sea level, Boundary Peak is Nevada's highest point, located less than 2 kilometers (1 mile) from the California border.
---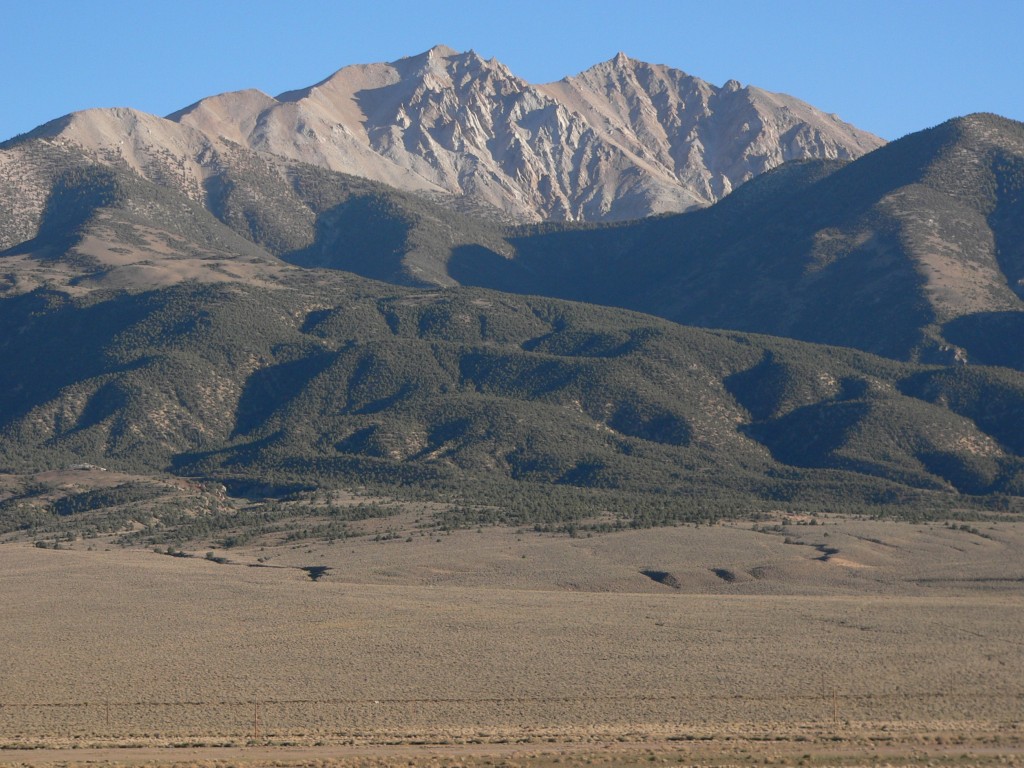 ---
Lowest Elevation: Colorado River
Nevada's extreme southern border with California, on the Colorado River, is the state's lowest point at 147 meters (481 feet).
Places to Visit
---
Las Vegas Natural History Museum
Las Vegas, Nevada.
---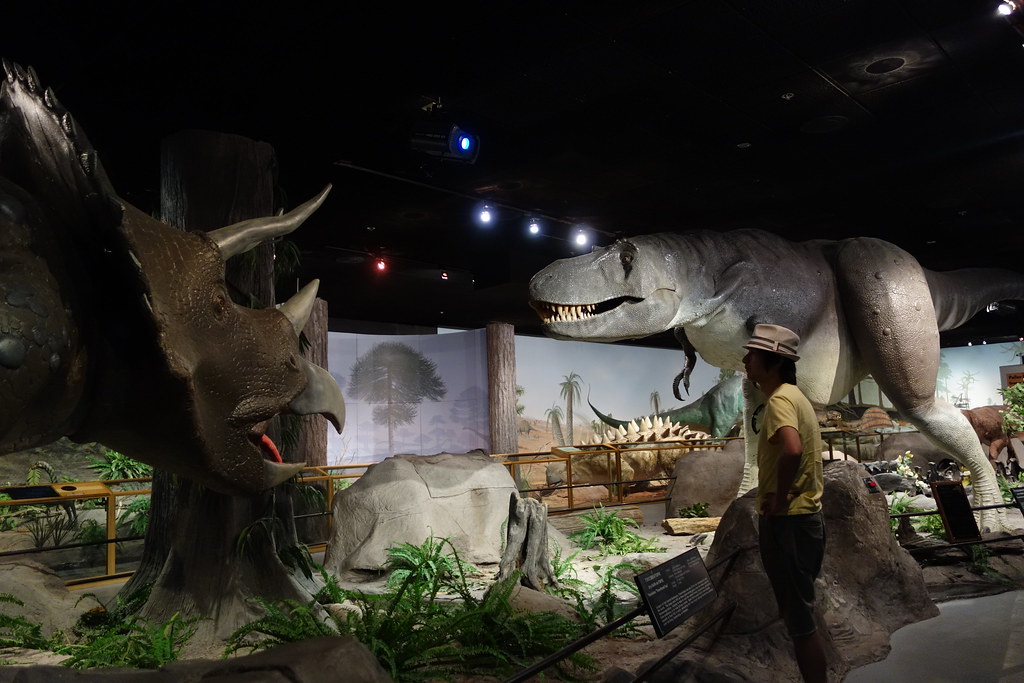 ---
Berlin-Ichthyosaur State Park
It's not really close to anywhere (38.871981, -117.593607), but is worth the trip! Explore a death assemblage of ichthyosaur skeletons (see above), as well as a ghost mining town.
---