Snapshot: Overview of the mineral resources of the Basin and Range region of the South-Central United States in western Texas.
---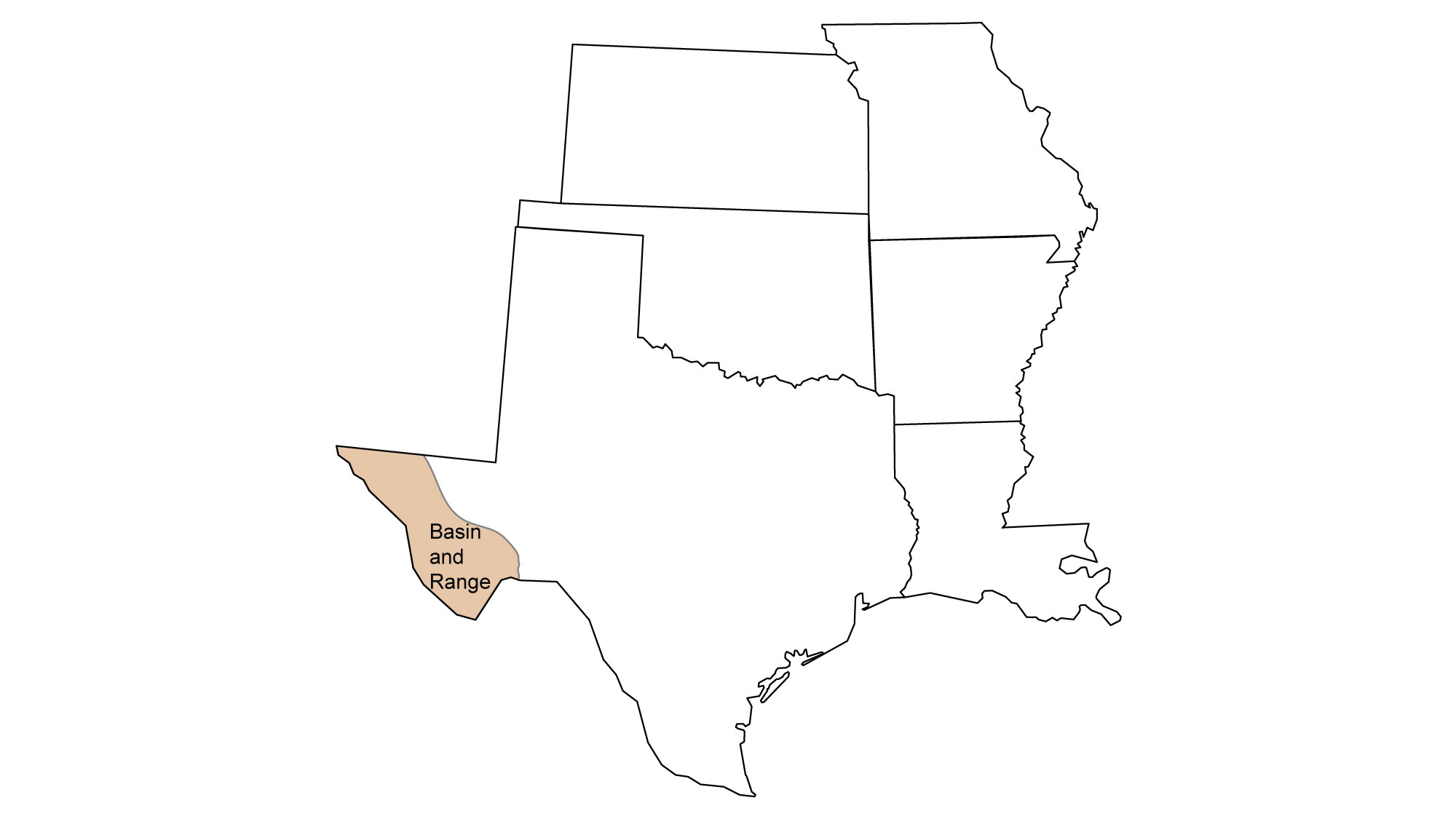 Overview
The Basin and Range province of west Texas is underlain by sedimentary, igneous, and metamorphic rocks ranging in age from Precambrian to Neogene. These are exposed in north-south oriented, fault-bounded mountain ranges, with considerable amounts of eroded sediment filling the valleys in between ranges.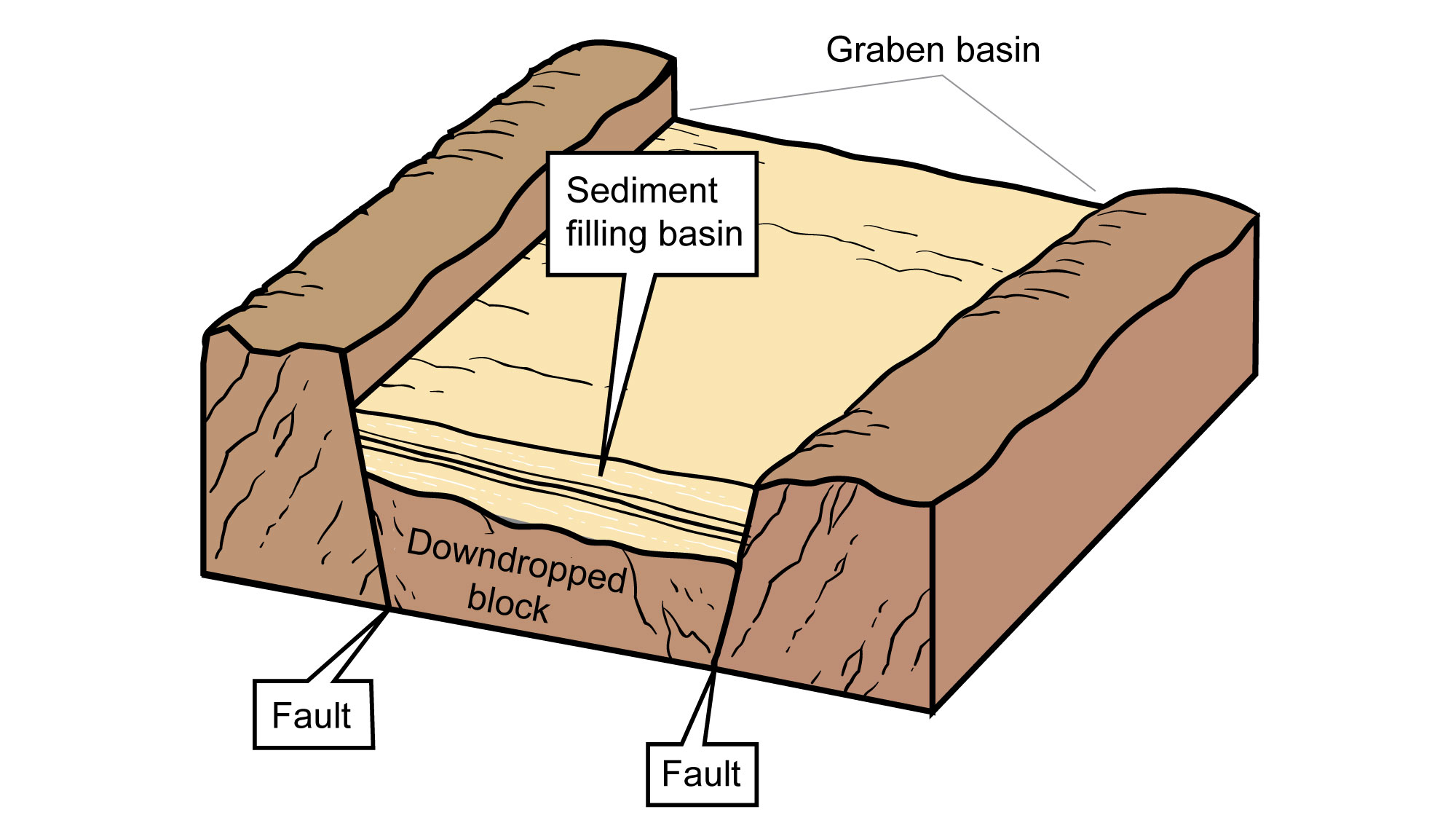 Basin fill in the Basin and Range. Image modified from original by Jim Houghton.
---
Taken together, these peaks and valleys (also called horst and graben landscapes) produce basin and range topography, formed as a result of stretching and thinning of the lithosphere during the Paleogene, when crustal extension and faulting led to the formation of almost 400 separate mountain blocks.
The mineral resources that are mined commercially in the Basin and Range are limited to talc (see image at top of page) and bentonite, industrial minerals used in manufacturing.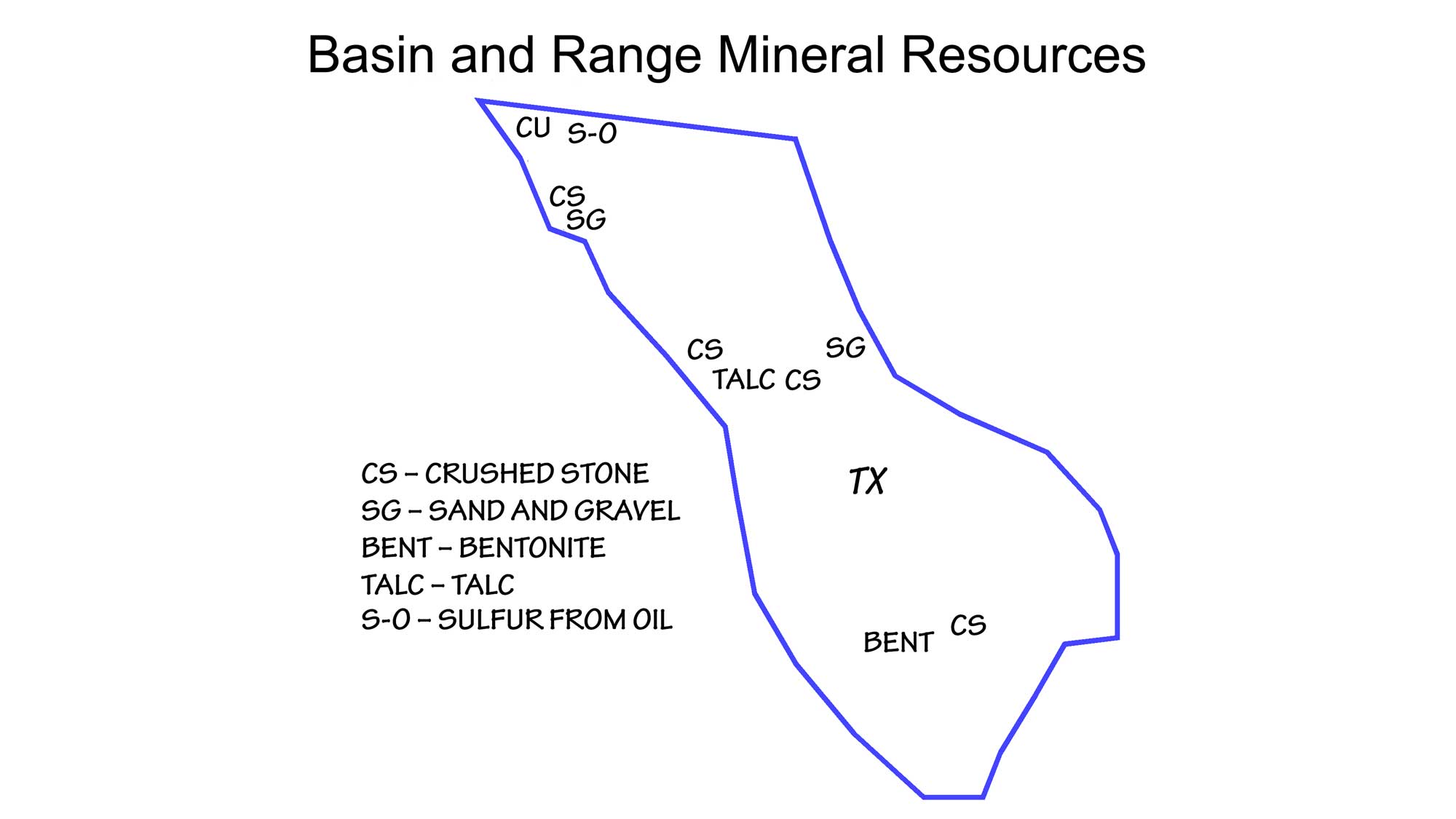 Principal mineral resources of the Basin and Range. Image adapted from the USGS 2009 State Minerals Yearbook.
---
Crushed stone, sand, and gravel are quarried as construction materials, and sulfur is extracted from oil at a plant in El Paso County.
Deposits of barite and fluorite have been found in this region, but they are of no commercial value and are not currently mined. Sources of metals (including uranium, tungsten, zinc, tin, iron, manganese, lead, silver, molybdenum, and mercury) have also been discovered in El Paso County, but these are typically too small to be of commercial value.